If you want status, forget renting a Porsche. The new trend for the 1990s is leasing a watch.
At least 100 Canadians have leased-to-own Rolex, Cartier and Patek Philippe watches – worth between $1,200 and $65,000 – from Toronto-based Movements in Time since the company began operating five months ago.
"I could do $4-or $5-million in sales in one year without blinking an eye," said Peter Grunspan , president of the company. "I didn't think it would take off so quickly."
About half of the requests are for Rolex's Presidential models, which sell for about $15,000 and boast an 18-carat gold wristband, he said. For those with more luxurious tastes, Mr. Grunspan offers a $65,000 Rolex with 48 baguette diamonds surrounding the timepiece.
Mr. Grunspan, an antique watch dealer for the past 12 years, receives about 50 calls a day from potential clients ranging from yacht salesmen to jewellers and airline pilots.
"I had one computer designer who thought he could write off (a Rolex) on his income tax because he needed a precision timepiece for work," he said.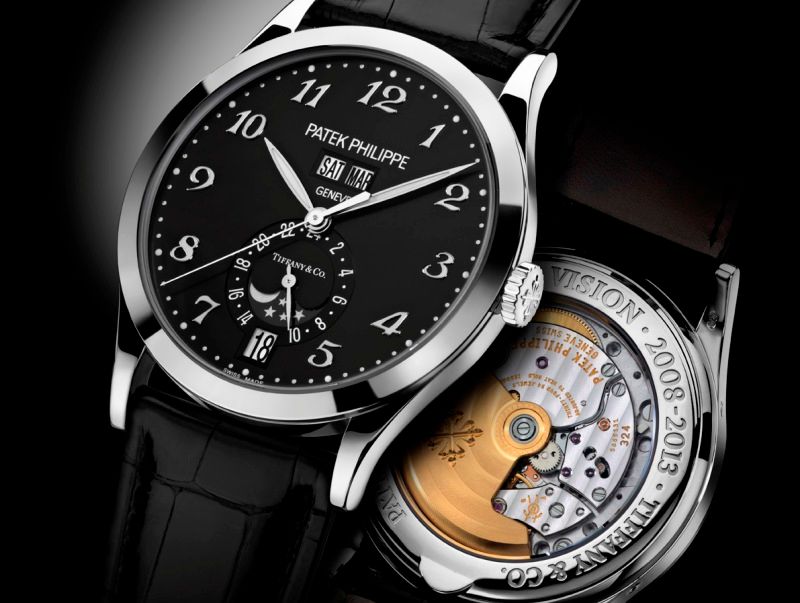 Mr. Grunspan's one-man company operates by appointment only. Clients fill out an application and, if their credit is approved, a timepiece is delivered for inspection in about 48 hours.
Leases range from one to five years. For a $15,000 watch, the typical lease would require payment of about $500 a month over three years, with a $10 buyout at the end of the lease, he said.
Mr. Grunspan buys the watch from an authorized dealer and leases it for several thousand dollars more than the retail price to make a profit, he said.
While leasing may be more expensive than buying, the inflated price is accepted by anxious customers who cannot afford a lump-sum payment.
"A lot of people have always wanted it but couldn't afford it. Now they can lease it. Why not? Most expensive cars are leased now," he said.
Other clients like to spread payments out to avoid jeopardizing their credit ratings.
"Our customers are a lot of businessmen that don't want to dish out $20,000 or $30,000. Leasing doesn't affect their $100,000 line of credit at the bank," he said.
Mr. Grunspan pioneered the idea in Canada, but he predicted that leased watches will be commonplace as Canadians become more fashion-conscious over the next few years.
While customers may be content with his novel approach to business, Mr. Grunspan believes he has ruffled a few feathers in the corporate world.
In the past two weeks, he said, several authorized Rolex dealers have refused to sell watches to him, even though he offered to pay by certified cheque or cash.
He believes management at Rolex Watch Co. of Canada issued the order because he is not authorized by the company to deal with its products. Mr. Grunspan said he does not need to be authorized because he leases watches rather than selling them.
George Miller, an attorney for Rolex, dismissed the Mr. Grunspan's accusation. "We haven't issued any such instructions. We have absolutely no control over jewellers at that level to instruct them who to sell to."
Michael Shay, president of European Jewellery and an occasional supplier for Movements in Time, repeatedly responded to questions by saying, "I have no idea what you're talking about. Do you understand what I mean?"
Until the situation improves, Mr. Grunspan said he buys watches through Montreal and Calgary dealers or through the United States.